Alpha Optik have different types of vari-focal CCTV lens, the features of which include high resolution, complete FNO choice, big sensor size and excellent night vision performance. Alpha Optik's vari-focal length lenses are widely used in surveillance system, smart home system and intelligent transportation system (ITS).
A zoom lens is a variable focal length lens that can be changed from wide-angle to telephoto. It is usually an electric type. Usually the dome camera is a zoom lens, which can be used as a standard, wide-angle, and telephoto function.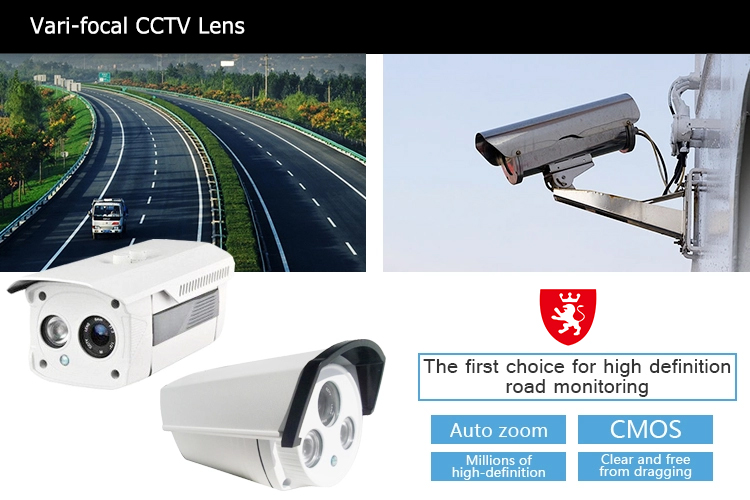 Alpha Optik also provide optical ODM solutions to customers. You are very welcome to contact us for any inquiry.